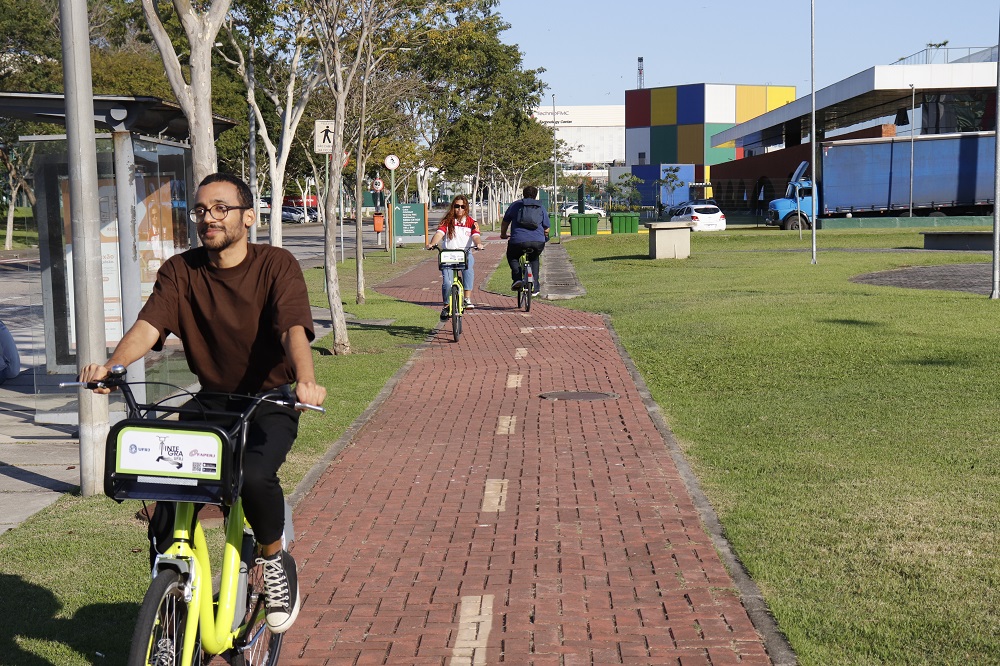 Novamente o Fundo Verde está atuando no sistema de compartilhamento de bicicletas Integra UFRJ. Desta vez, a atuação envolve a expertise na gestão de projetos dessa natureza e o financiamento de bolsas de pesquisa e obras na infraestrutura da rede cicloviária do campus da Cidade Universitária. Os recursos entram como parte da contrapartida ofertada pela UFRJ, dentro do projeto submetido pelo coordenador da iniciativa, professor Márcio D'agosto (PET/COPPET), no edital FAPERJ. As bolsas têm como propósito realizar pesquisas para analisar e projetar o uso do sistema dockless de compartilhamento de bicicletas, tendo como campo de experimentação o laboratório vivo da cidade universitária. Já as obras na infraestrutura da rede cicloviária tiveram como objetivo dar maior segurança aos usuários e contaram com o apoio fundamental da Prefeitura Universitária no desenvolvimento e fiscalização do serviço. Nela foram realizadas reconstrução de trechos da ciclovia e pintura dos mais de 5 mil metros da ciclovia da ilha do Fundão. A execução das contrapartidas somam um investimento de mais de R$500mil, onde R$ 196 mil foram destinados a reforma da ciclovia e R$ 330 mil para pagamento de bolsas.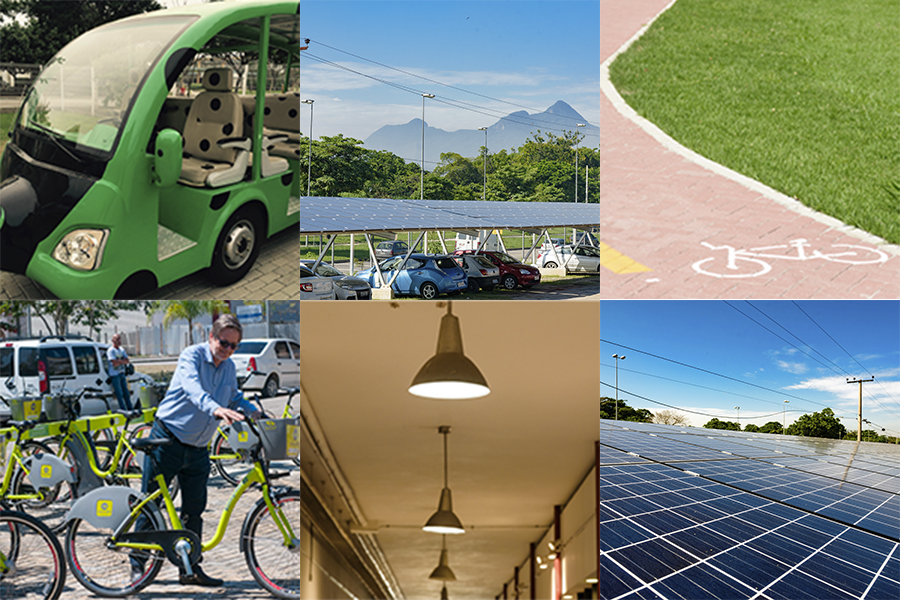 The projects financed by Fundo Verde operate in different areas, with emphasis on the energy and mobility sectors. Regarding energy, the projects are divided into the energy efficiency and electric generation initiatives.. For the mobility sectors, Fundo Verde supports projects that create sustainable mobility solutions within and for the Cidade Universitária Campus.
From 2014 to 2022, Fundo Verde funded 38 projects involving approximately 50 contracts or purchase orders, and 89 scholarship beneficiaries (which participate in inspection, analysis and data production).